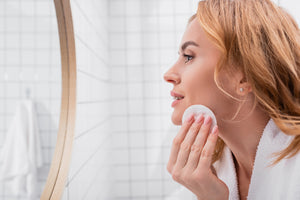 Facial toners come as a liquid product that usually comes in a plastic bottle. They will also sometimes have a spray applicator that allows you to apply them directly to your face and then there are those toners that need to be dispensed onto a cotton pad before use. Toners are intended to be used after you've washed your face. Their purpose at this stage in your skincare routine largely depends upon the formulation of the toner. Some toners are astringents that help to dry up oily acne spots while encouraging large pores to temporarily contract. This can lead to...
---
Face serum products are very popular for a complete skincare routine.  Serums are concentrates that are designed to deliver active ingredients, like botanicals, through the surface of the skin. Most ingredients in an expertly formulated serum will sink into the skin immediately, hydrating it and supplying the skin with nourishment from the outside in. Many serums are marketed for different specific skin concerns. You'll see brightening serums, anti-aging serums, dark spot serums, and skin firming serums. Some serums offer a wealth of benefits in a single bottle. If you have multiple skincare concerns (as most people do), a multifunctional serum...
---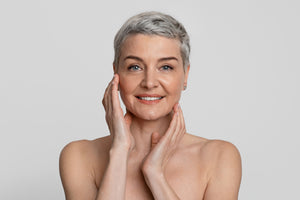 No matter what the color of the sky is, whether bright blue or steely gray, the sun's rays are raining down billions of photon particles per second on us. And, in addition to the warmth and light we crave, those kaleidoscopic rays contain ultraviolet (UV) radiation, the source of sunburn, premature skin aging and skin cancer, which more of us get than all other cancers combined. What SPF Ratings Mean SPF is a number that indicates how well a sunscreen shields unprotected skin from damage caused by a particular type of UV radiation: sunburn-causing, skin-cancer-promoting UVB rays. The scale isn't...
---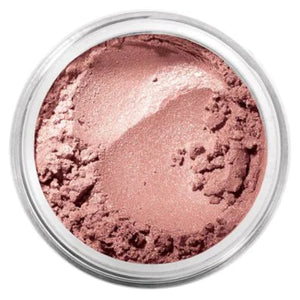 Bare Minerals are free from parabens, binders and fillers, mineral makeup is hypoallergenic, making it a better choice for sensitive skin and those with acne concerns, rosacea, psoriasis, and eczema. But mineral makeup works for all skin types, not just sensitive ones.  Check out all Bare Mineral's products.   Natural Ingredients   Bare Minerals cosmetics are composed of natural minerals found in the earth. The foundation contains titanium dioxide, zinc oxide, mica, and iron oxides. Bare Minerals eyeshadows contain only mica and iron oxides, while the blush is made from mica, bismuth oxychloride, titanium dioxide and iron oxides. All Bare Minerals...
---
Eye cream helps prevent common signs of aging. Dull, tired, and slack-looking skin happens for a variety of reasons, but two big culprits are dehydration and environmental stressors. A natural eye cream packed with antioxidants and moisture-giving ingredients. Eye cream can lessen the appearance of fine lines and wrinkles. Quality eye cream has nutrients to help minimize fine lines around the eyes. Eye cream can minimize the look of puffiness. Puffiness that comes from fluid buildup can be caused by things like sleep deprivation, allergies, and aging. The best eye creams have ingredients that reduce these visible signs of fatigue....